How to Apply
---
Guidelines

• Qualification:

All individuals (including Art Clay certified instructors and students) including hobbyists or professional artists. (No submissions by groups of artists are accepted)



• Media:

All pieces must use Art Clay Silver as the main material, but can combine Art Clay Silver with other media is acceptable.



• Design:

Designs must be original and realized by one's own skill, and must be executed with Art Clay Silver and with/or without other media. All contestants must select the theme "Inspiration" or "Open theme".
DISQUALIFICATION GUIDELINES

You will be disqualified if...
• Your entries has been presented in any other contests, exhibitions, and/or magazines/ books/ and /or posted on Social Networking Service such as Facebook, Pinterest, Instagram, Twitter etc.




• Your entries is an infringement of or similar to any other or past artist's work.




• You don't comply with contest guidelines.




• Submitting a complete application after the due date.




• Not paying entry fee.
---
CATEGORY

Your work should be categorized in one of the 5 categories below. After you select the category, make your work either along with the theme (INSPIRATION) or open theme.
Ring
Single or multiple bands can be submitted as one entry.
*Please have it / them in ready-to-wear condition.
ACCESSORIES
Fashion accessories in single or multiple series form, such as pendants, brooches and rings.
*Please have it / them in ready-to-wear condition.
SILVER QUILLING and ORIGAMI
A single work or series of works of Silver Quilling or/and Origami expression by using Art Clay Silver Paper Type and Art Clay Silver
NEW MOKUME-GANE & NERIKOMI
A single work or series of works with New Mokume-gane or Nerikomi technique combining Art Clay Silver and Art Clay Copper.
FRAMED DECORATION
A single work or series of works contained within a wall-hanging frame. All parts must be pre-arranged within the frame ready to display.
---
Size Limitation

RINGS, ACCESSORIES, SILVER QUILLING & ORIGAMI, and NEW MOKUME-GANE & NERIKOMI
Those entries must fit within a 30×30×20 cm (12×12×7 3/4 in) dimension.
*Do not place or fix your entry in any kind of display case or box, otherwise those fittings will be removed for judge and display.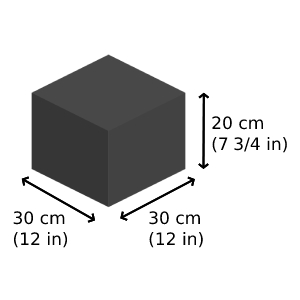 FRAMED DECORATION
"FRAMED DECORATION" entries must be within the size limitation of 70×70×70cm (2 ft 4 in×2 ft 4 in×2 ft 4 in).
*If the submission is for the "FRAMED DECORATION" category which is framed or displayed in a glass case, please fix your work piece firmly, and have it in ready-to-hang condition with adjustable string or wire. All the framed works will be displayed as wall hangings.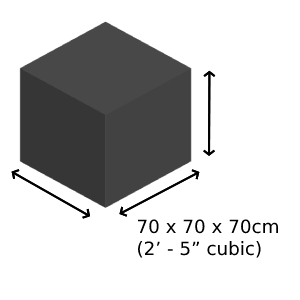 ---
Note for packing

• Please make your work durable enough to be handled for packing, unpacking, display, judging, photographing, exhibiting, and resending overseas.




• Please pack your entry / entries carefully to avoid any damage during shipping and handling.




• If your entry is in several pieces, please enclose each piece in a separate box.




• The original packing material may not be returned.
---
Where to submit
All United States and Canadian entries will submit to Art Clay World USA, Inc. with an Entry Form and Submission Labels.
*You can download these from the links below.

Please mail all submissions to:
Art Clay World USA, Inc.
Attn: 2021 SAC
4535 Southwest Highway
Oak Lawn, IL 60453
Application forms

*The Declared Value of the piece should be the cost of creation, NOT the full retail or sales value. PLEASE do not inflate the cost of materials. The Declared Value is for international insurance purposes, and the laws governing Carnets prevent the sale of any included items, so only cost of manufacture should be given.

*

Entry Form

Submission Labels

Payment Form
---
Returning

All the entries will be shipped from AIDA to local distributors after Jan. 24th (Mon), 2022
---
Warranty, Publicity rights and so on

LIMITATION OF WARRANTY, DAMAGES, and LOSS
Your entries will be handled carefully and duly kept. However, company insurance only covers items while in the individual care of AIDA, not during international shipping and handling which falls under shipping company policy. While AIDA will take the very best of care when handling your pieces, there is always a possibility of damage or loss which the contestant should take into consideration. Any damage by accident or pilferage / loss occurring during and the competition and the exhibition will be reasonably covered under existing company insurance coverage which is limited up to USD 5,000 or JPY 500,000 per entry. Only financial reimbursement for the value of the perceived damage will be issued to compensate for such damage. Please provide additional insurance coverage by yourself if necessary.
*Note that we cannot be responsible for the natural discoloring of the silver piece from silver's sulfurization during submission period and return to contestant.
PUBLICITY RIGHTS OF ENTRIES
Art Clay Club Japan and AIDA Chemical Industries Co., Ltd. Aida reserves the rights to display, photograph and publish any images and/or contestant's explanation of the submitted pieces for the contest. These photographs may be used in an exhibition catalog and/or any other printed material for publicity and educational purpose by AIDA. The artist will be duly credited for any images or information used.
Policy for Protecting Individual's Information
The Committee for the SAC 2021, and Aida Chemical Industries Co., Ltd., will protect the individual's personal information with the utmost confidentiality. The obtained information will only be used for administrative purposes for the contest, the exhibition, and the announcement of results. We will not disclose the obtained information to any third party for any other purpose.