About
---
Objective

It has been 5000 years since Silver appeared in human history. A great number of people within that time have placed their value and happiness in the special attributes of Silver. The Silver Accessories Contest has been held since 1999 for Art Clay instructors, and was opened to general artists in 2002 so that contestants could present to the world their limitless ideas regarding the joy of creativity when working and creating with Art Clay Silver.

Grand Prix from previous contest

Below is the grandprix work from the previous Silver Accessories Contests.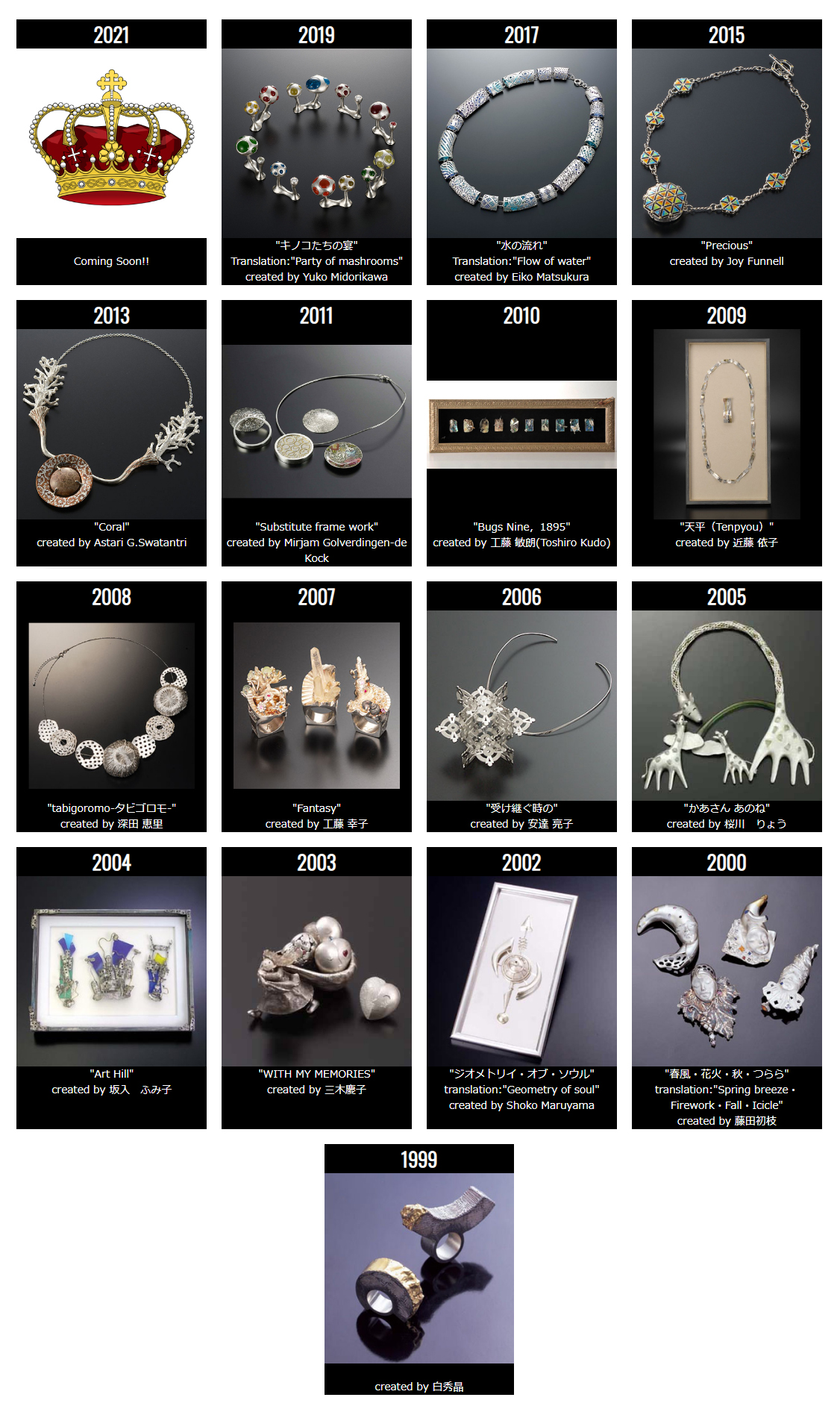 Data

In 2021, we celebrate the 17th contest, and have counted a total of 6,990 submissions in the past 16 contests. These contest entries represent a bridge of creativity linking artists and visitors as one. Your entries will help all people appreciate that Art Clay Silver can be used by everyone. We are expecting that this year's entries will once again capture the unique expressions of contestants around the world.
Participants from the World
(1999-2019)