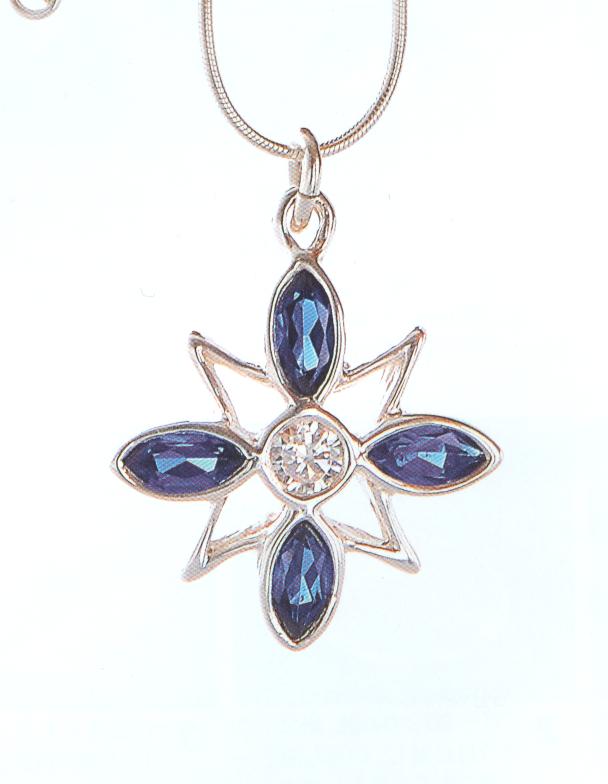 What does Level 1 Certification entail?
Level 1 Certification includes seven projects:
Seashore Pendant: techniques include working with flat clay, texturing by hand, mounting a pearl, capturing a gem in clay, and creating a proper mirror finish by hand




Silver Overlay Cabochon Pendant: techniques include extruding and coiling clay, using specialty Art Clay Overlay Paste, practicing Sgraffito, proper embedment of an eyelet, firing Art Clay with porcelain




Pasted Leaf Brooch: techniques include capturing an organic form with silver paste, properly attaching brooch findings, accounting for clay shrinkage when making a brooch




Filigree Earrings: techniques include creating an armature for hollow forms, using syringe clay to create structurally sound filigree including attachments for findings, proper firing for wood clay armatures, finishing of hollow filigree items




Fluid Design Flat-banded Ring: techniques include proper accounting for clay reduction when forming a ring, proper forming of a clay strip for a ring, complete sealing of a clay seam so that it cannot be seen after firing, handling dimensional clay so as to avoid breakage, embellishment of a ring with syringe clay, patination of fired silver




Casual Gemstone Ring: techniques include hand-rolling a coil for a ring without crackling or breaking, capturing a setting with clay coils, creating a structurally sound ring with a single coil, proper setting of a faceted gem into a prong basket setting




Syringe Pendant: techniques include creating a structurally sound pendant using only layers of syringe, capturing a gemstone between syringe layers, forming flawless connections between syringe lines



These projects are completed over 24 contact hours. Most typically, this workshop is taught in 3 consecutive full days, however, it is not required to do so. It is possible, for example, to teach each Saturday for 3 Saturdays in a row. However, the entire course should be completed within 30 days, start to finish.
Level 1 Certification is achieved upon full and proper completion of all Level 1 Certification Projects. The Level 1 Certificate is issued by Art Clay World USA, Inc.

---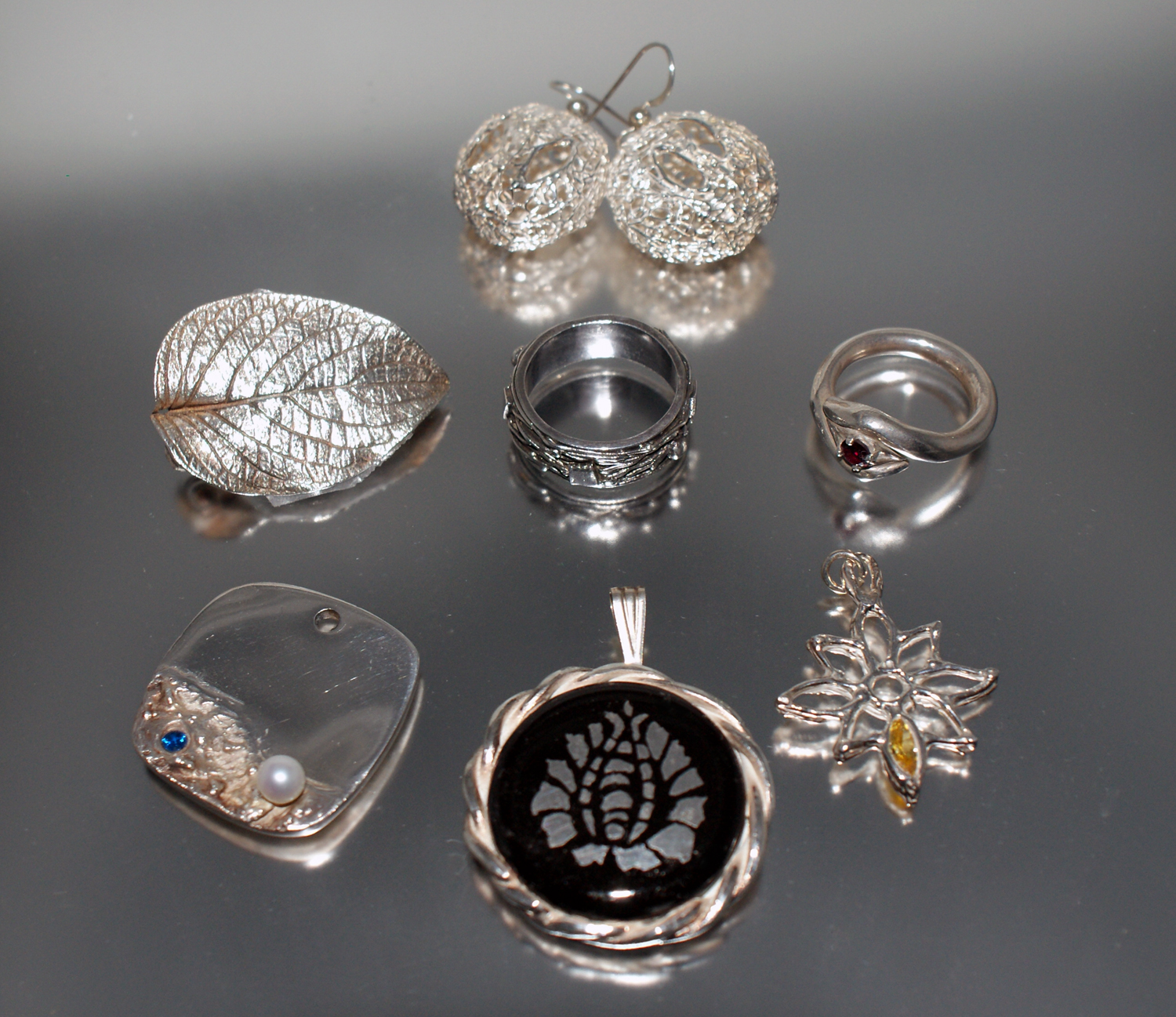 What does it mean to be a Level 1 Art Clay Instructor?
An Art Clay Instructor is knowledgeable, can easily think on their artistic feet and troubleshoot with the clay; most importantly, an Art Clay Instructor is generous about sharing their knowledge with others. Whether or not you choose to teach silver clay to the general public, you should be well-prepared and well-taught how to do so. We hope that, as a Level 1 Art Clay Instructor, you continue to grow and learn with Art Clay, investing in further training in techniques that were not covered in this certification, or in other certification courses you have experienced. There is always more to learn: Art Clay Copper, working silver with glass, different methods of setting gemstones, enameling silver clay, adding resins or other surface treatments to silver… the list goes on and on.
Level 1 Art Clay Instructors are encouraged to keep learning, and encouraged equally to enjoy teaching. In fact, there is only one type of course a Level 1 Art Clay Instructor cannot teach: Certifications. However, as a Level 1 Instructor, you are well on your way to becoming a certifying Senior Instructor. The techniques and foundations you learn during your Level 1 Certification will be the footings for your future Art Clay endeavors. Because it is so important to practice your metal clay techniques and experience the beginnings of teaching others before you elect to continue with your training, there is a required 6-month period between when you become Art Clay Level 1 Certified and when you become eligible to begin Senior Certification. We do not encourage the rushed progression from Level 1 to Senior Instructor, because practice is so important to the quality of art, techniques, and teaching abilities.
Art Clay Instructors qualify to participate in the Instructor Intensives hosted by Art Clay World, USA; these workshops are for minimal charge, though the Instructor is responsible for their travel and lodging arrangements. The Instructor Intensives are typically planned for October, and the minimal cost covers all materials and daily lunches. The goal of each Intensive is for Instructors to be able to network with each other, showcase their talents and specialties, to introduce any new products or techniques from the Art Clay manufacturer, and for each participant to be able to add more to their Art Clay teaching repertoire.
---
If you would like to become an Art Clay Certified Instructor, please give us a call to set up a certification class for you! Classes can be run at almost any time you would like.